Make Space for Fun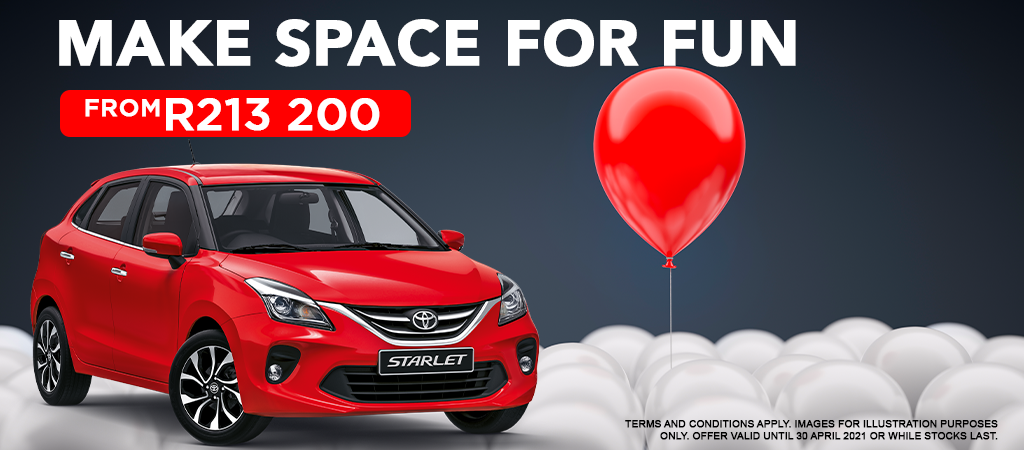 STAND OUT THE CROWD AND BE YOU!
From its liquid flow design symbolising the energetic movement of fluid, a 1.4l engine optimised for efficiency, power and driving pleasure, along with one of the biggest boots in the business, the Toyota Starlet truly mixes youthful urban energy with style and street cred.
Trending is cool, but viral is better – so get used to creating a sensation when you hit the streets in the new Toyota Starlet.

Be You, Be Unique, Get Verified!

Contact us today to book your test drive and own the streets.
Terms and Conditions apply. Images for illustration purposes only. Offer valid until 30th April 2021 or while stocks last. Strictly by appointment.